We pride ourselves on making every stream a success.  We are very passionate about what we do, and have the collective knowledge and experience to tackle just about any technical hurdle we may be faced with.
We take all reasonable precautions to ensure that every stream will go to plan, including:
Planning ahead, to ensure the details of the venue, stream and other factors are accounted for
Using redundant internet connections across diverse carriers (we use a multi-4G setup where no venue internet is available)
Bringing spare/backup equipment to protect against failures
Bringing enough batteries to run significantly longer than we need to (ask to see our collection!)
In the extremely unlikely event that your livestream fails or is interrupted, we will:
Refund either all or part of our fee (as agreed, based on the severity of the interruption)
When/if possible, we will provide a recording of your event for you to share online when it's possible to do so
Exclusions:
Note that this policy does not apply in the event that the stream fails through any fault outside of Livestreaming Brisbane's liability.  For example, if we are provided with incorrect information, if the event does not go ahead, or for any other reason outside of our control.
Making a claim:
Please e-mail us on [email protected] should you wish to make a claim under this policy.  We're not happy unless you're happy, and we'd love to make things right.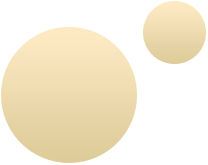 Be the first to know
Join our mailing list for special offers and seasonal promotions.
We never spam, and your e-mail is never shared.