Standard Stream
Ideal for Ceremonies & Presentations
Up to 2 hours livestreaming
 3-5 professional 4K cameras covering your event from multiple viewpoints (as required/appropriate for the event)
Unlimited viewers
Dedicated producer with you every step of the way.  Will plan, co-ordinate, and produce your stream.
Team of 2 on the event day (1 videographer, 1 stream producer)
Broadcast through our professional streaming network with global CDN (content delivery network)
Livestream recording provided to you after the event, both as a link to watch or share, as well as a copy to download.
Professional audio equipment for a pristine audio experience for your viewers
Music licensing coverage for licensed music in your livestream*
Private events:  Customised secret link to share with your guests, as well as a managed, linked Facebook event
Public events:  Embeddable player for your website + managed social posts on your Facebook, Linkedin, etc.
Complete service: Titling, graphics, and all other production elements to ensure a high-quality livestream
premium stream
More coverage and features
Everything in Standard Stream plus...
Up to 6 hours livestreaming
Team of 3 on the event day (covering videography, stream production, audio, stream operations, etc.)
 Remote Speakers option - we bring remote guests into your Livestream and event (via a TV screen).  Fantastic for letting those who can't be there in person do a speech or presentation
"Split Stream" option:  Your Livestream can be split across two separate locations (eg. Wedding Ceremony and Reception)
Separate invitation option:  If you are opting for a "Split Stream" (as above), invitations and attendee list can be the same, or separated for a different guestlist for each section.
Premium recording edit: Your recording is professionally edited and provided to you ready to post and share.  The edited version has quiet periods removed/shortened, music re-dubbed, shots refined and other tweaks to ensure your recording is perfect.
Add-on options
Enhance your livestream with...
Everything in Standard Stream and Premium Stream plus...

Our experienced team can accommodate most special requirements.  Contact us to chat about your livestream!

Up to multi-day livestreaming for conferences or other longer events
Up to 8 professional 4K cameras covering your event from multiple viewpoints
A complete team for larger or more complex events, including your producer, production assistant, audio engineer, and up to 8 camera operators.
Livestream recording re-editing:  We can create an abridged version of your livestream, or re-cut in post-production, using different camera footage to that which was featured in the Livestream.
Options for commercial use of licensed music arranged by our team (included as standard for non-commercial events*)
Pay-per-view options - Charge an admission price for guests to view your Livestream.
Comprehensive audio options designed for live music events, including multi-track pre-level audio recording and a dedicated audio engineering technician
Get your customised quote now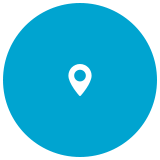 service coverage areas
Our team can broadcast your event from:
Brisbane 
Gold Coast
Sunshine Coast
Ipswich
Logan
Toowoomba
Most other locations within 1.5 hours of Brisbane
Other areas are available on request, however, travel charges may apply.
LET'S GET YOUR EVENT ONLINE
Talk to our experienced team about your event.  Our expert streaming directors are here to provide obligation-free quotes and advice.
We can provide anything from a single-camera, single operator stream, right up to a large-scale multi-camera setup, complete with production team.  No event too large or small.