Give those who can't be there in person the opportunity to remember, and be part of the memorial service.
Unlimited Viewers
Invite as many livestream viewers as you wish.  All of our livestreaming services include unlimited viewers at no extra cost.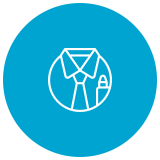 Compassionate
Our experienced and professional team will livestream the funeral with the utmost care, respect and compassion.
complete recording
A complete recording of the livestream will be available for those who may have missed it, or for you to watch in the future.
Private & Secure
Only members of your private Facebook event, or who have been provided the secret link can see the livestream.
watch on any device
The livestream will be easy for family and friends to watch, using a computer, smartphone, tablet, or similar device.
A Tailored Memorial
Every aspect of the livestream can be tailored to memorialise the deceased.  Photos, music and other aspects are all customised.
We are here to help
Even at short notice, our team is here to help give loved ones living abroad, or otherwise unable to attend the opportunity to take part in the memorial of a treasured life lost.  A funeral livestream will give them the opportunity to pay their respects and experience closure.
Tailored to honour their memory
Every funeral livestream is different, and every aspect is customised to reflect the life and memory of the deceased.  We can include their favourite songs, photographs of precious memories, and even treasured videos as part of the livestream.
Those who can't attend in person can even be given the opportunity to speak at the service, to share their memories and 
Book in a free consultation today to discuss.
Why use Livestreaming Brisbane?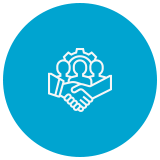 Quality Guaranteed
We deliver production-quality livestreams - the best in Brisbane.  You can trust in our experience and specialised expertise.  
Learn more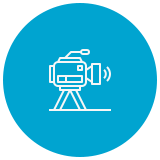 Cinema-grade equipment
We use cinema grade cameras from Blackmagic, and audio equipment from Rode.  We use the same equipment as is used on feature films.
Learn more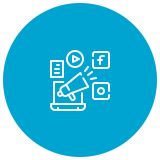 Comprehensive service
We take care of the entire process - from planning and streaming, to posting to social media, video sharing platforms, your website and more.
See inclusions and options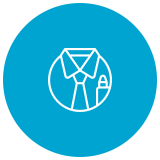 Helpful, prompt & professional
Our team are experienced television and livestream production professionals.  We're prompt, well presented and professional.  You can trust us to get the job done to an impeccable standard.
Learn more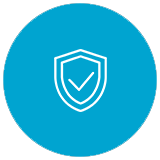 Money-back guarantee
To demonstrate how confident we are in our service, we offer a money-back guarantee, giving you total peace of mind.
Learn more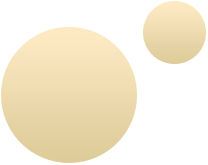 Be the first to know
Join our mailing list for special offers and seasonal promotions.
We never spam, and your e-mail is never shared.