Below are some samples of our work.  Every livestream is different and tailored to the specific needs of each of our couples.  Chat to our team today!
Notices regarding samples
These samples are provided with the permission of the couples
This is by no means a complete list – only a select few wedding livestreams are shown here, and only where the couple has provided permission
If you are considering using our services, there is no requirement for your livestream to be made available here – we will only do this with your explicit consent
No permission is granted to distribute or reproduce these recordings in any form
Kyla & Tyler – Apr 2021
We were very lucky to be a part of Kyla and Tyler's incredible wedding ceremony, at Verrierdale on the Sunshine Coast.  It was a perfect day, and Tyler's family back in Canada saw every moment of it.
Despite being a very remote location, we were able to successfully get a stable, bonded link so Tyler's family could watch in full HD.
Also, there were Llamas!!
Taryn & Michael – Jan 2021
We were delighted to be a part of Taryn and Michael's truly special wedding day, at Wild Canary on the West Side.  It was a beautiful day, with perfect weather.
Taryn's family back in New York watched on and were present at the ceremony via a two-way stream.  You can see her Parents, Brothers and friends on the screen off to the right-hand side of the ceremony, so Taryn could see them throughout.
Jessica & Amy – Dec 2020
We had the pleasure of streaming Jessica & Amy's beautiful wedding in their backyard in Brisbane's inner suburbs.  Thanks to Livestreaming, they were able to include guests from interstate who were unable to attend due to COVID-19 travel restrictions.
Kylie & Robert – Nov 2020
We were delighted to Livestream Kylie & Robert's wedding from the rooftop of the Calile Hotel in Brisbane's CBD.  It was a gorgeous, intimate ceremony with their closest friends and family, while friends and family from afar joining via the Livestream.
What an incredible dance number they finished on! 
Learn More about Wedding Livestreaming
Head over to our Wedding Livestreaming page to learn more about how we can tailor our services to suit your wedding day…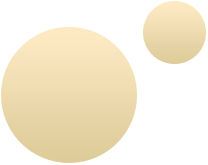 Be the first to know
Join our mailing list for special offers and seasonal promotions.
We never spam, and your e-mail is never shared.